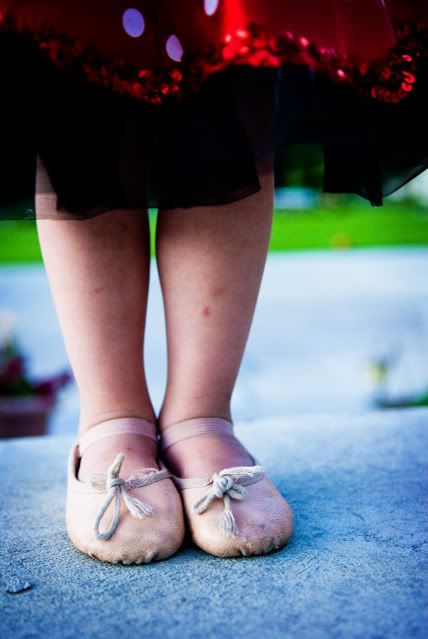 Chloe had her first dance recital last week, and it was so great! I had to take a few pictures of her in front of our house because I was videotaping the whole thing while she was dancing (if only I could do both!). The light was better outside, anyway. Her dance went so well - she had to watch the girls next to her to make sure she was getting all the steps right! I got all choked up just watching her walk out onto the stage - she was so happy!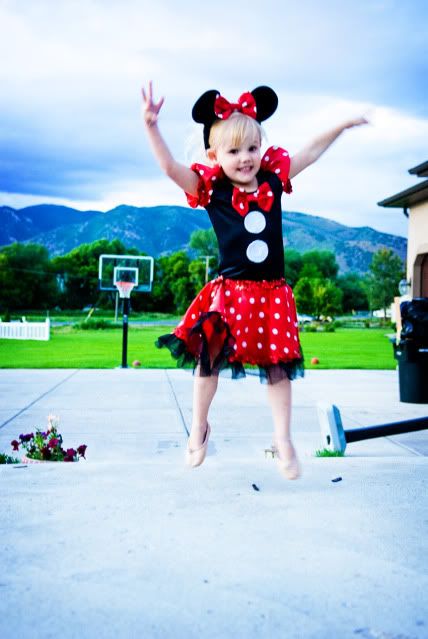 She was more than willing to show me a few of her "moves" so I could get some pictures!
Jake clapped after every dance. I actually think the boys might have had a great night watching all the girls they know doing their dances!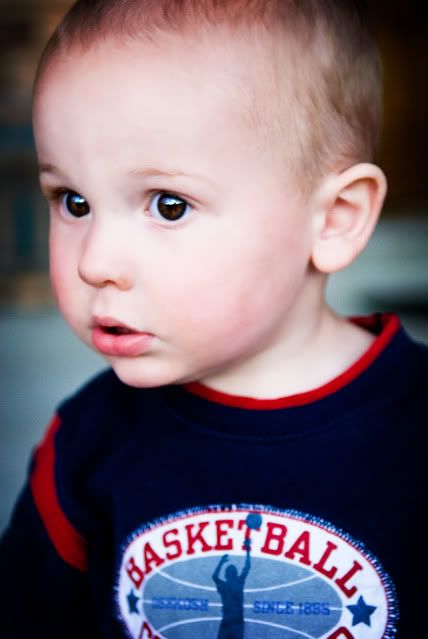 Jake also got his first black eye last week! SO fun!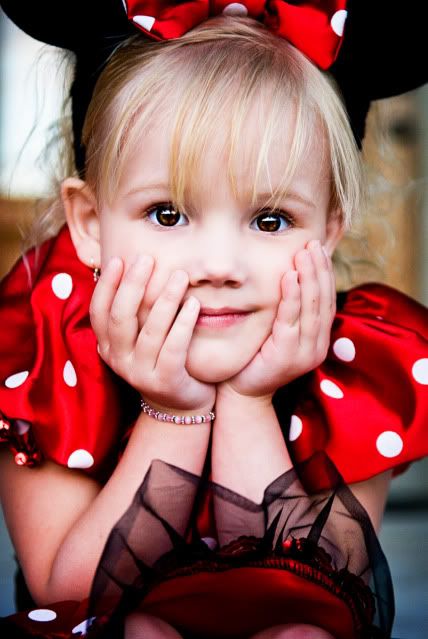 The kids were playing tug-o-war over the kitty, SugarPie, but she was just happy to have some attention ever since that darn puppy moved in!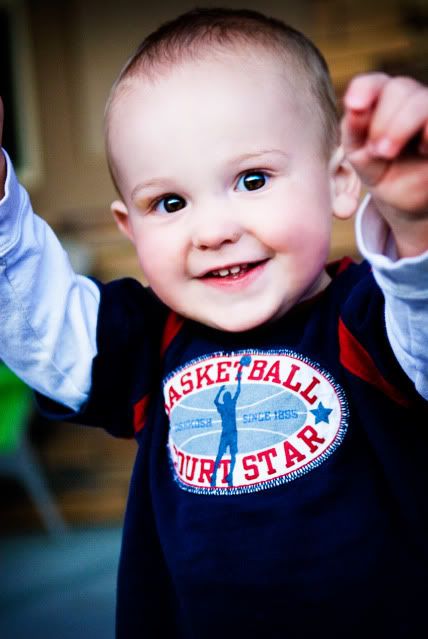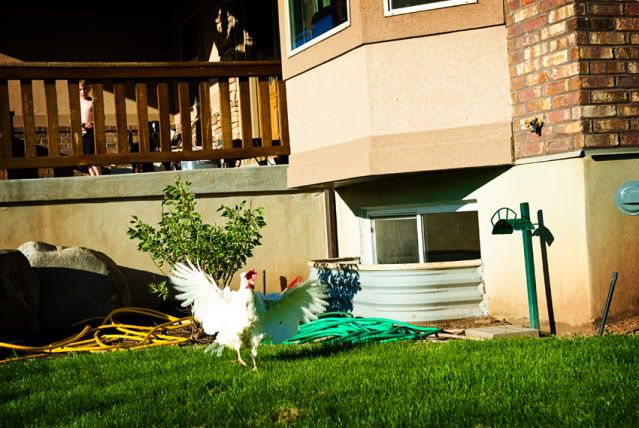 We let Geddy meet the chickens. I have to say that I know this is bad, but I thought it was so funny watching him chase the chickens around. I've never seen a chicken try so hard to fly away!
This is Geddy's "I'm gonna get you" face. He's such a tough fuzz-ball!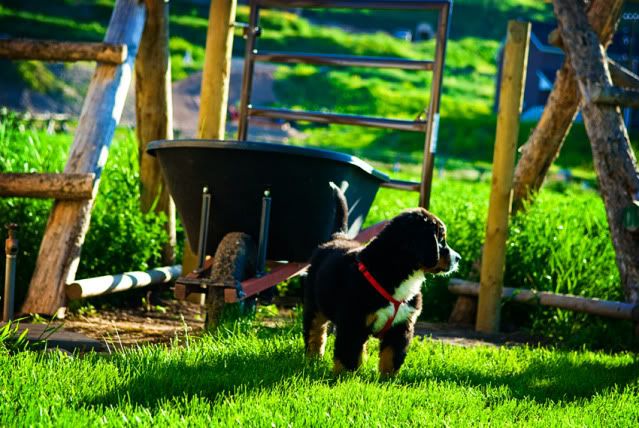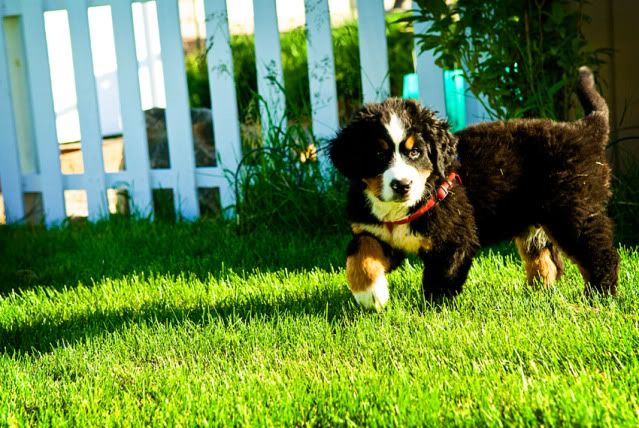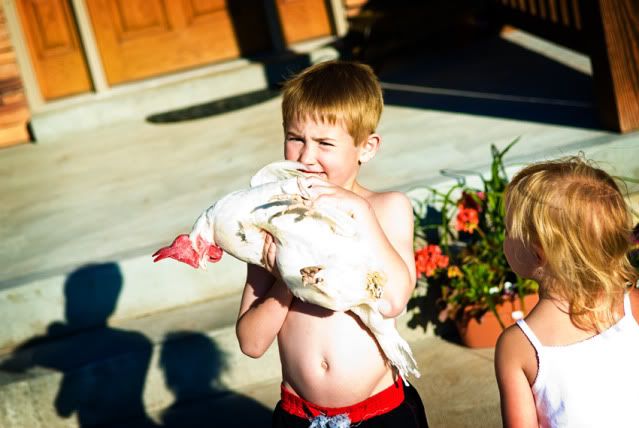 Sam saved the day!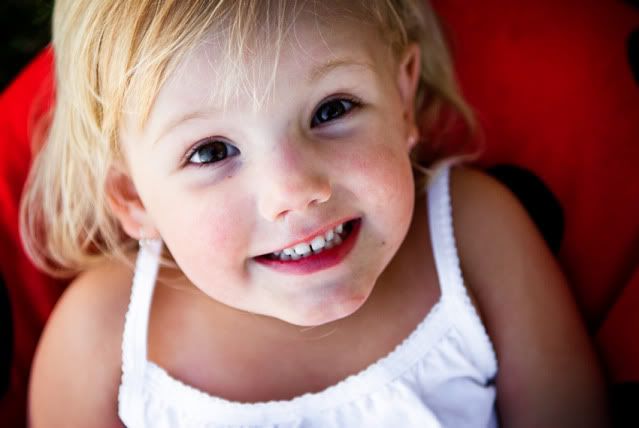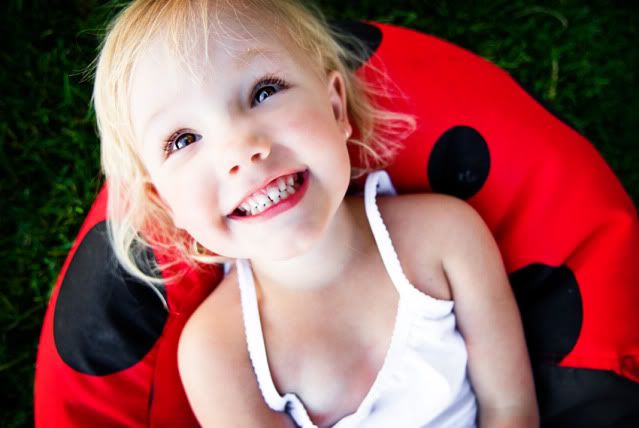 I also wanted to comment on how much I love Chloe. She is always, always, always happy. It is such a delight to have her with me all day long, and when she starts preschool in the fall, I'm going to be so sad!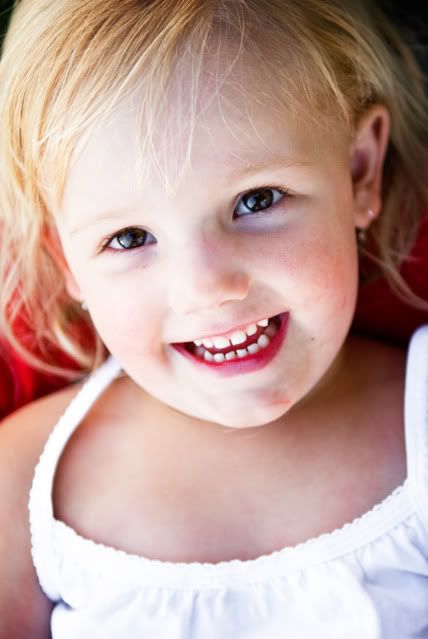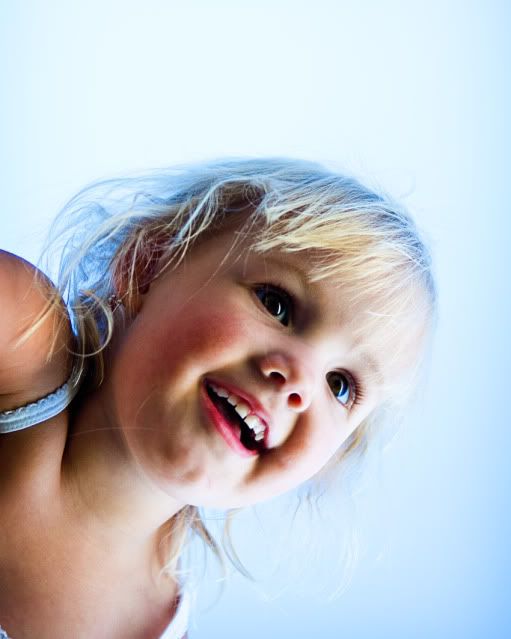 She loves playing "Superman"!