12/22/09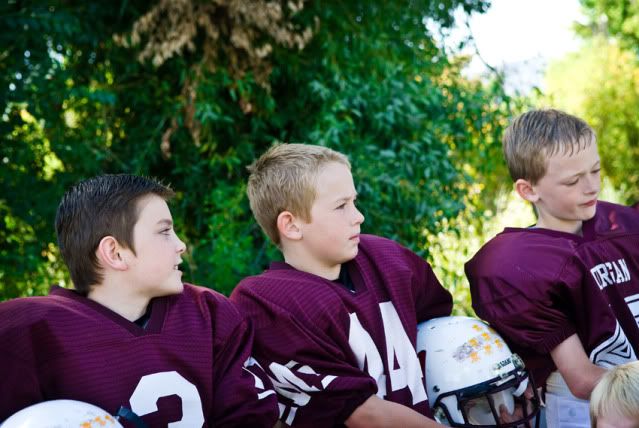 I just realized that I never posted some pics from Cole's last football game!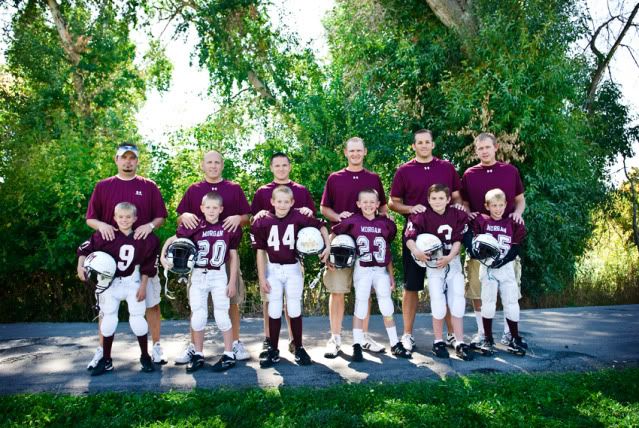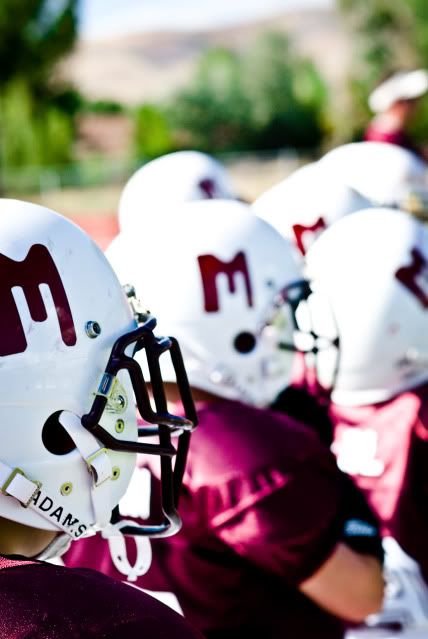 There was a lot of this pose going on during the games!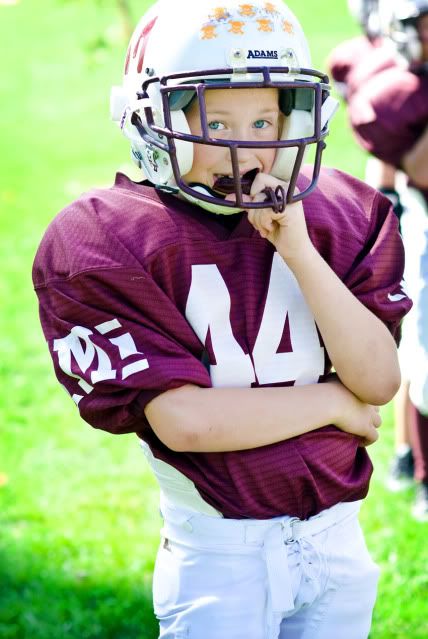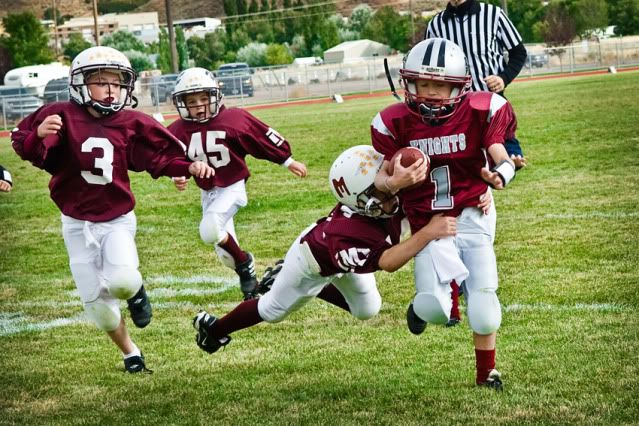 That's Colten taking someone down! Gently, of course!
This was what happens after Colten would throw the ball. He's the one with the arms in the air as he's getting thrown down!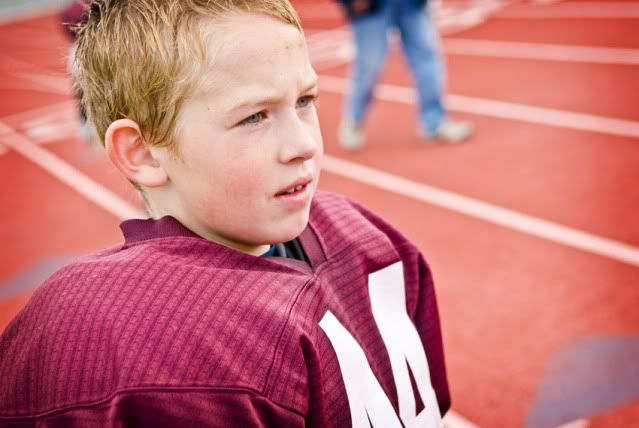 This was a good tackle!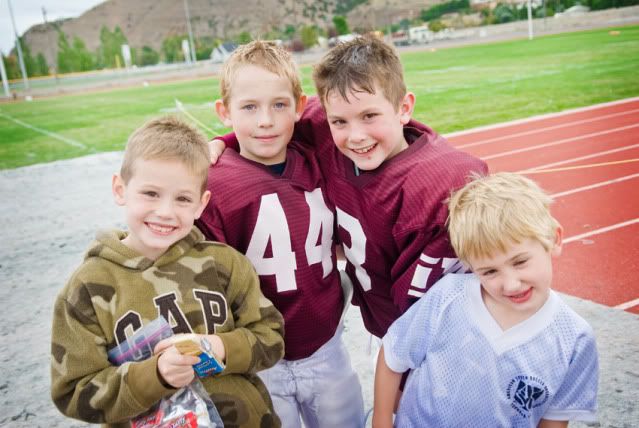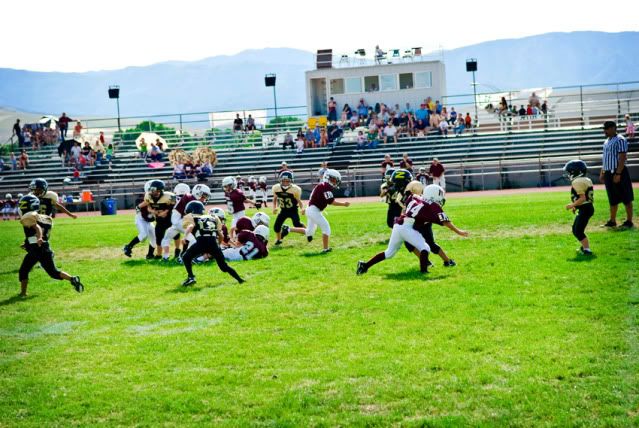 Here is Colten leading his team to battle!
Joe really enjoyed helping on the coaching staff this year - I think he did a pretty great job!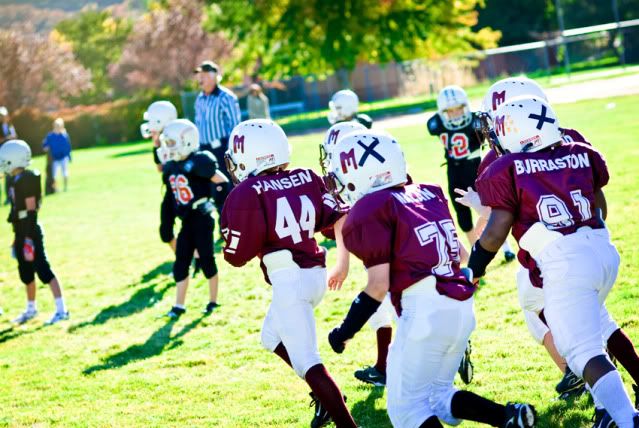 Coach Rusty did a great job of making sure the refs were calling things fairly.
Joe got pretty "into it" a few times.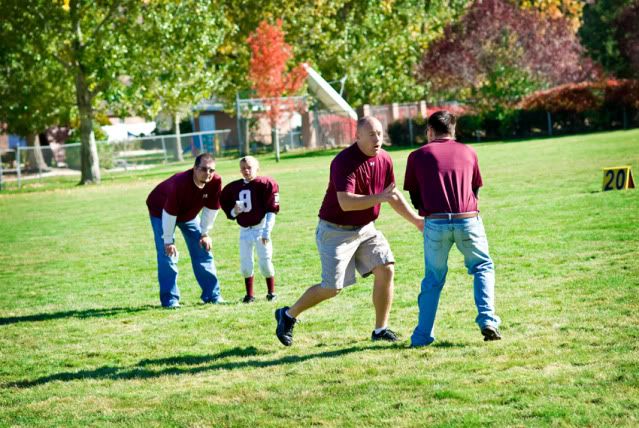 Joe and Rusty demonstrated a few techniques.
The boys all did a great job and we are all very proud of how hard they worked!
Posted by

McKenzie Hansen
at 12/22/2009
No comments: