So, there's this field by my house that I'm OBSESSED with! Luckily, my kids are always in the mood to be in a few pictures, so I took advantage of the long wheat one evening, and we did our own photo shoot! I've learned that a few of my own kids can't take me seriously, and just holding a normal smile for me, or even just not being completely crazy, is TERRIBLY DIFFICULT! Oh, well - the silly faces and silly poses can sometimes become my favorite!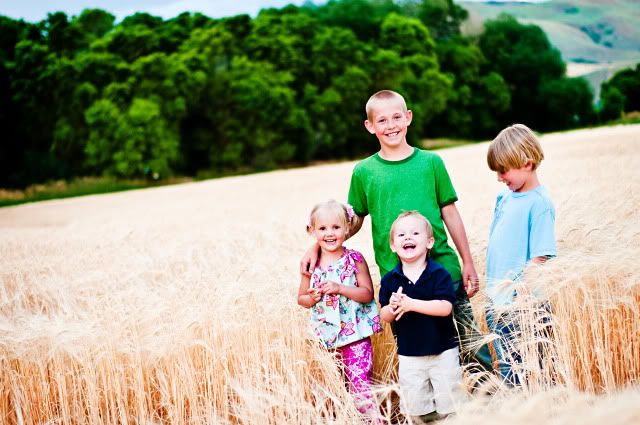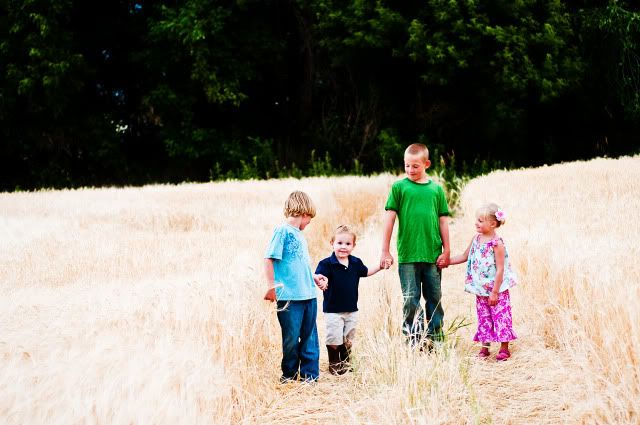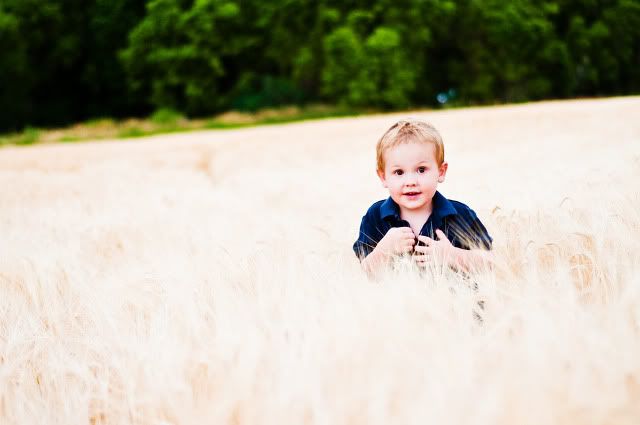 Did I mention how lovely the wheat is? I almost lost Jake in it a few times!!!!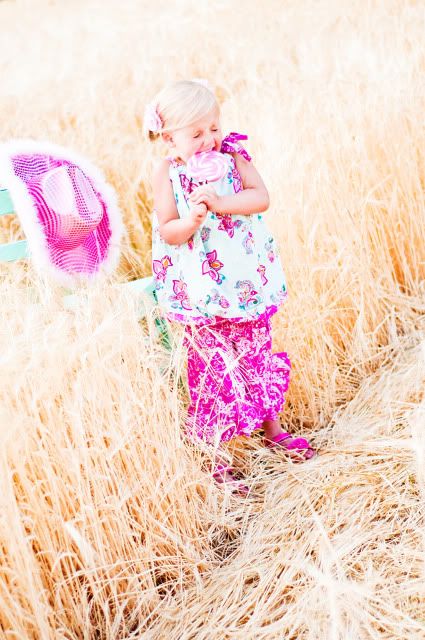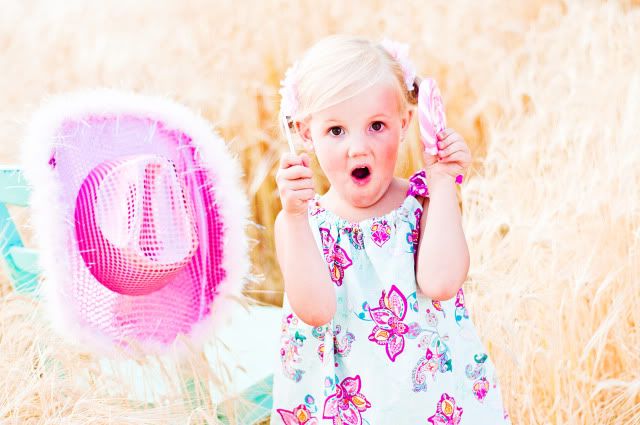 This is what can happen when we try to bite a huge sucker! Ooops!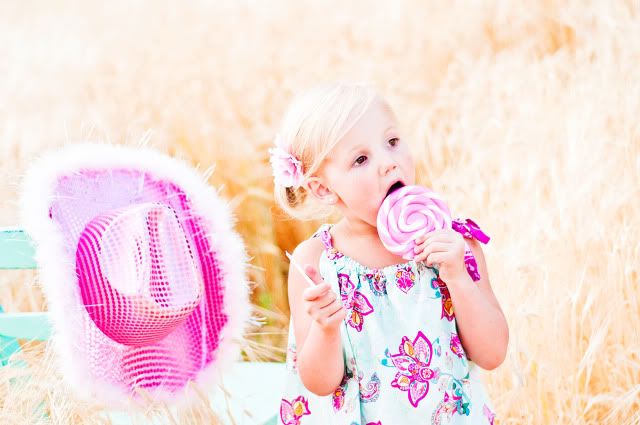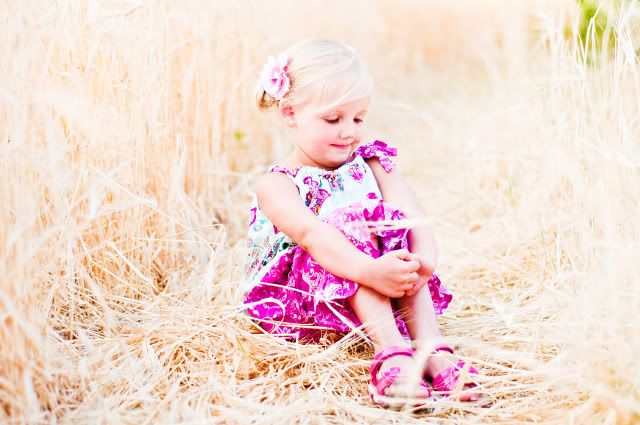 Chloe is such a doll! I love how excited she gets whenever I mention taking pictures of her. I had a couple of outfits made for her this summer, and one of the ladies that made some wanted some pictures of a new design -- so I was happy to oblige!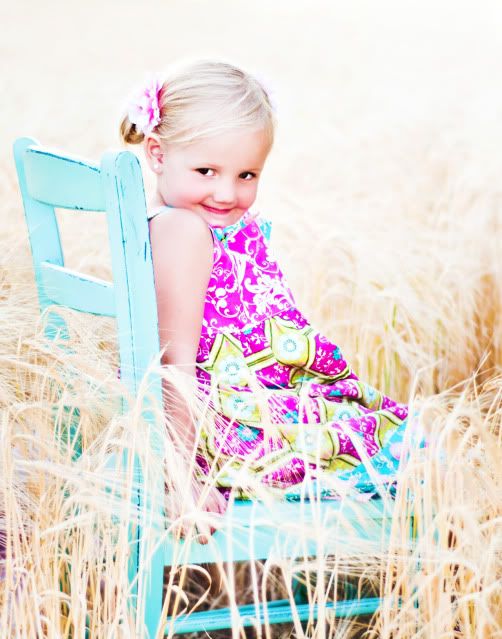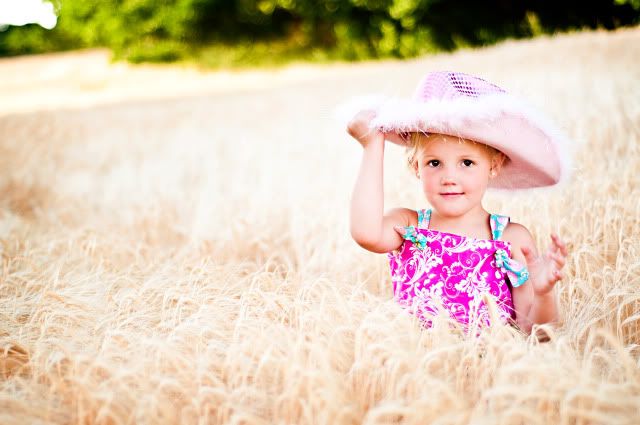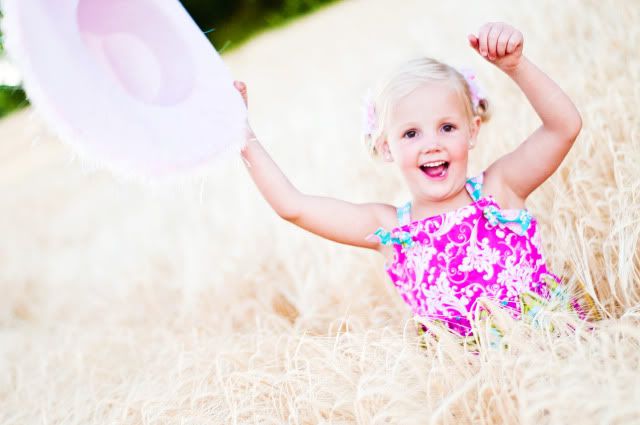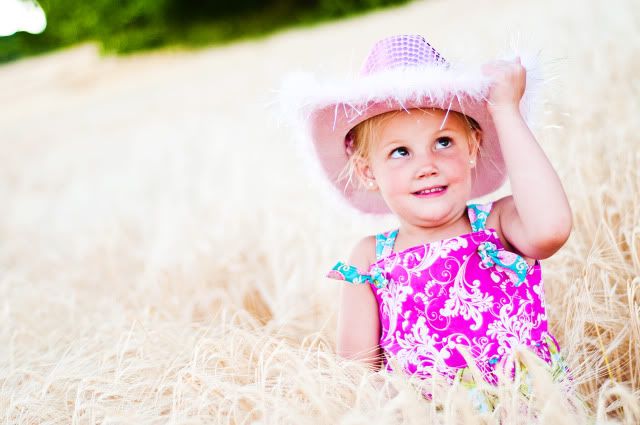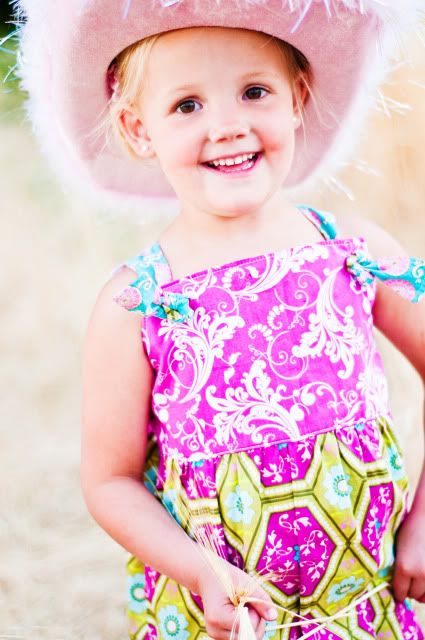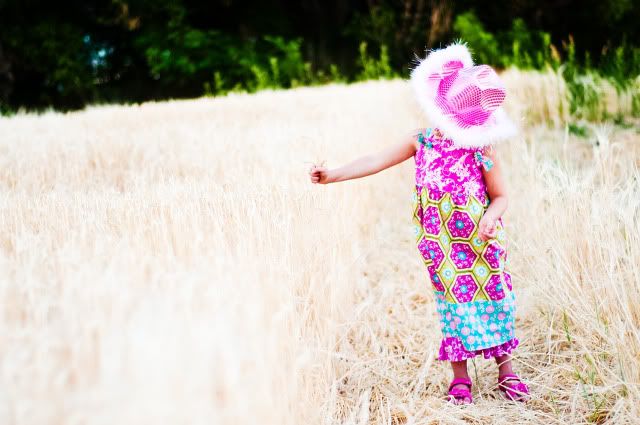 I love daisies! My whole front yard flower patch is full of enormous daisies. I wish I had some more creativity with the rest of it, but I found myself on a huge daisy-buying moment a few summers ago, and now they're EVERYWHERE!!! I'm not sad about it, though -- they're fabulous (until it's time to chop them down and clean it all up!).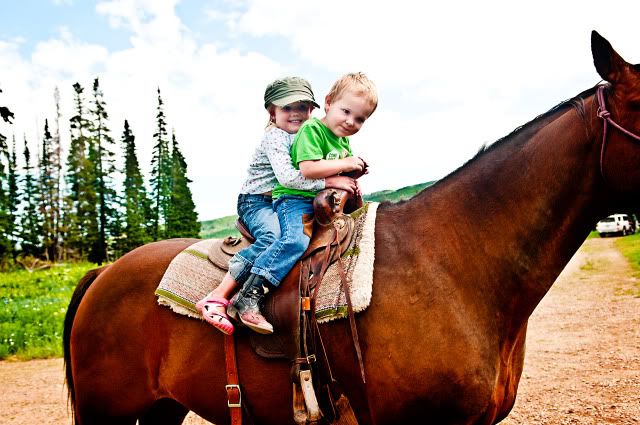 I found a few more pictures of us in Chalk Creek that I want in the journal/blog/scrapbook -- so here's some more!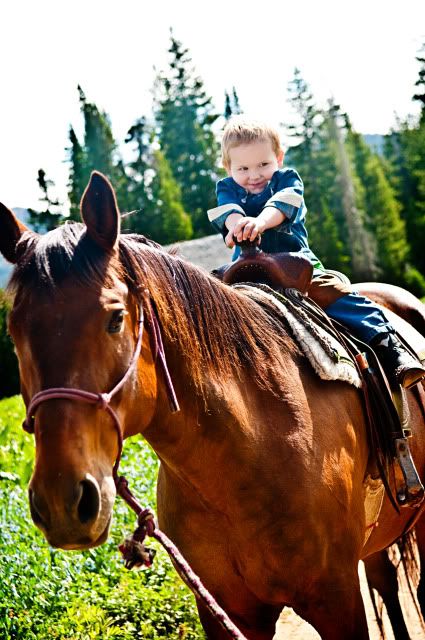 Jake LOVES riding horses!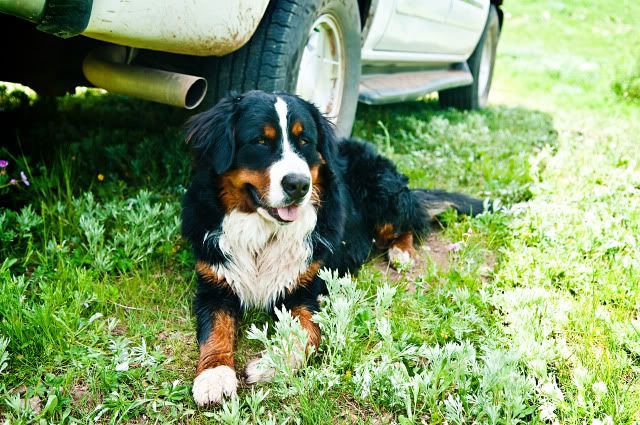 We tried to teach Geddy how to swim one day, and he did okay, but he's really not a water-dog at all!