Chloe is always coloring and drawing. The other day, Chloe and Jake were drawing on a piece of posterboard, and Chloe drew Grandpa Art! She's very obsessed with the fact that he "has no hair on top". It's very disturbing for her! I thought her picture was a pretty close likeness!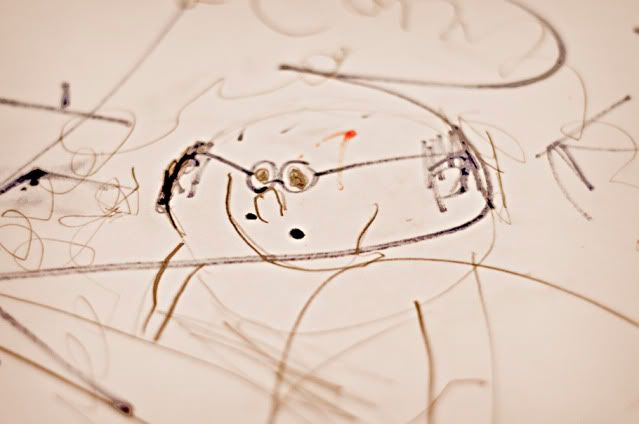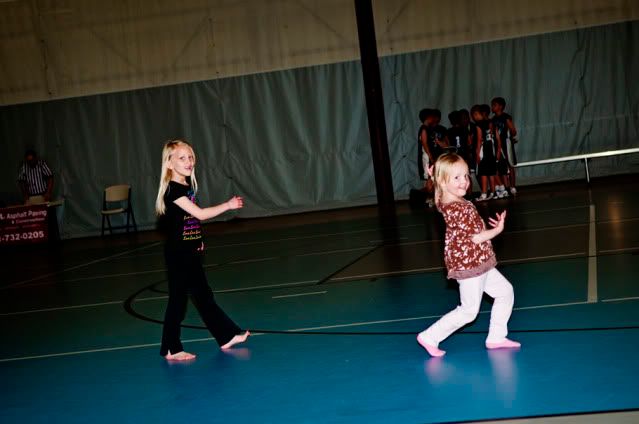 This is what Chloe and some of her friends like to do when Colten's basketball games do a time-out.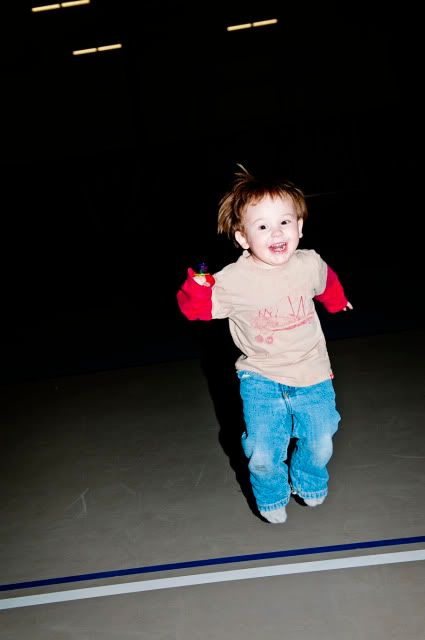 And . . . . every time Jake sees a line, he has to jump over it!
Sam says he doesn't like wrestling, but he gets pretty focused and "into" it.
The Grandparents came to the Morgan match to support the guys!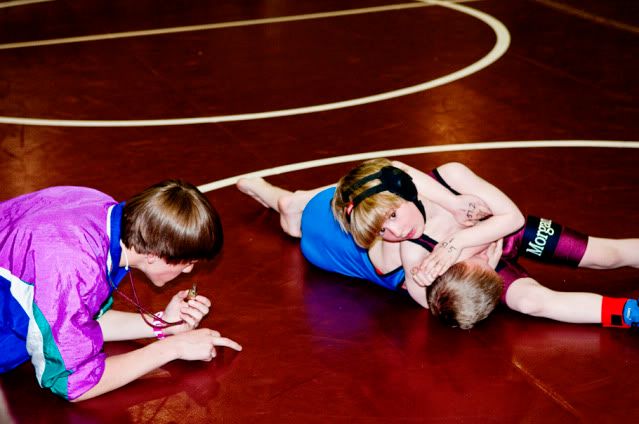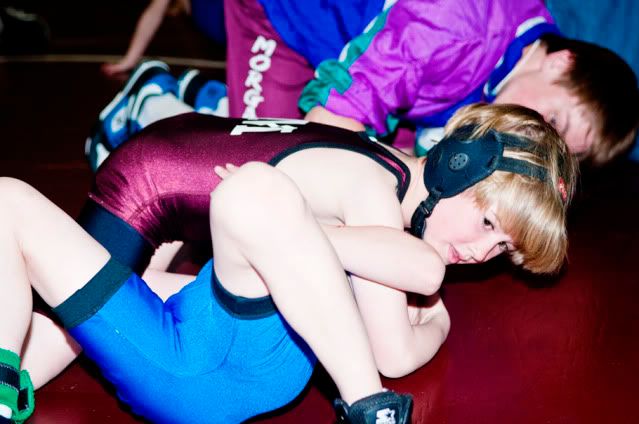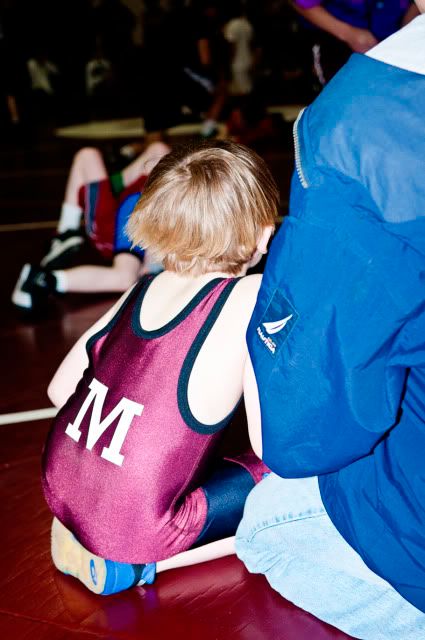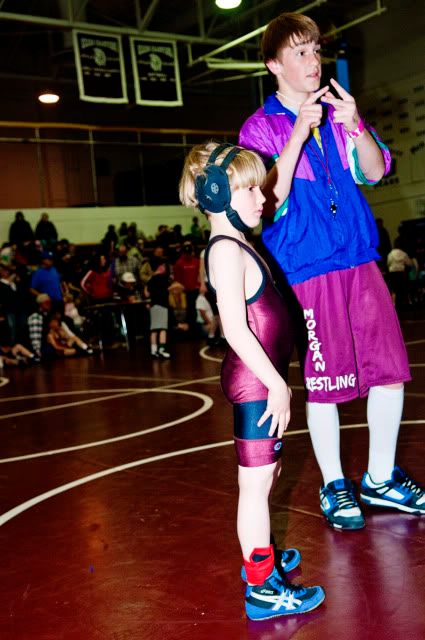 Jake's goal in life is to make me chase him. He really enjoys running under the bleachers, climbing through fenced-off sections of the bleachers, and ESPECIALLY loves running out onto the mat while all the 7-th grade wrestlers are out there so that I can sprint to his rescue- wearing high-heals, dodging wrestlers, and scooping him up and out of danger in a panic. It's really amusing.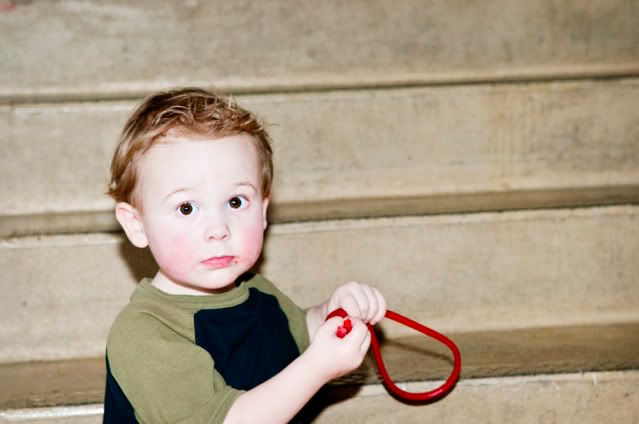 "Who, me? Hard to control? What are you talking about?!?"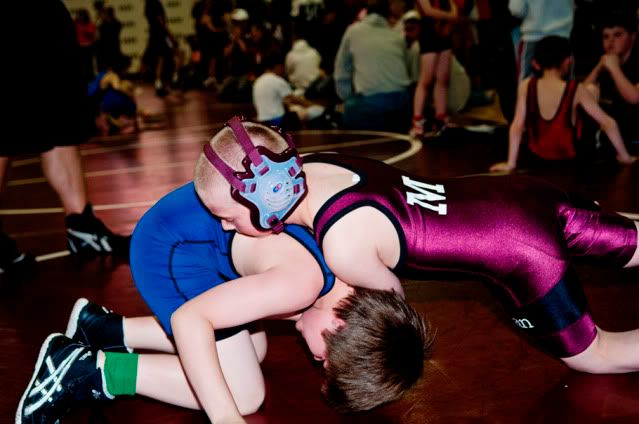 Good job, guys!!!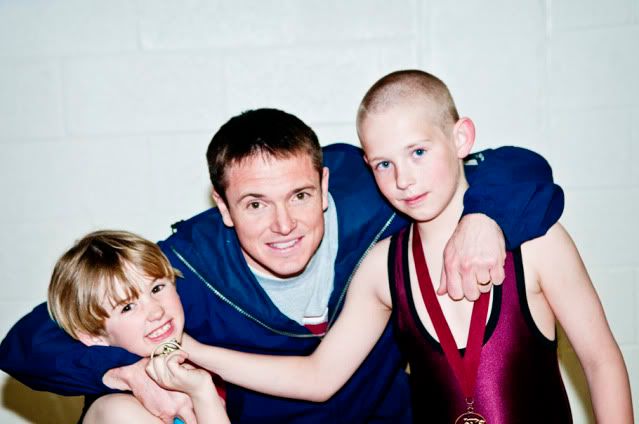 Joe is kind of the "fun" dad. He's out of town a lot, but when he's home, he's always busy taking the kids to all their sports events and taking them skiing every Saturday. Wrestling is almost done (I think it's just State that's left), and I've finally got some pictures I need to get downloaded, but I have to say how great it is that Joe finally has a camera of his own to grab pics of the kids doing all the fun things he's there with them for! Now it almost feels like I got to be there with them.
Wrestling has been great this year - the boys were amazing, and I think they're really happy with how they did!
Wrestling is an insanely hard sport, and it's great when you win because it's such a personal win, but for the same reason it's really tough when you lose. I think it's great for the boys, but I am also so excited for it to be done!
Joe was an amazing coach for them through all of this. Luckily, he's not one of those crazy, mad-dads that has to scream at their son while the boy is trying to wrestle. I must admit - I had a few outbursts during the season - it just popped out!
Sam knows how scary he can be. He's a little guy, but he more than makes up for it with his aggression!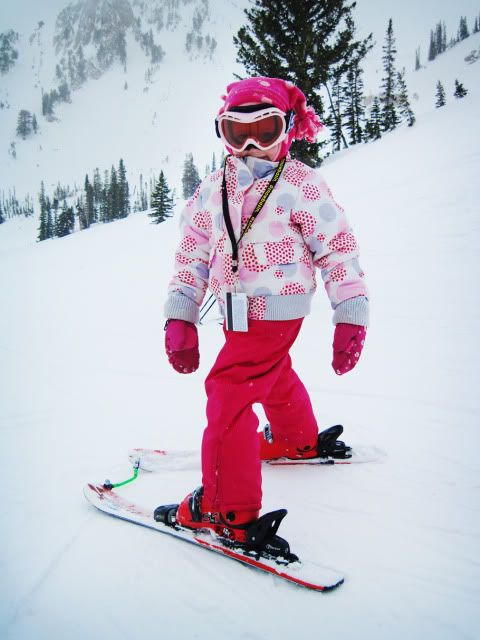 Chloe has been in LOVE with her dad this year. Skiing has been the best thing for their relationship! She talks about going skiing with Joe to all of her friends. She loves to talk about how she does "pizza and french fries" on the snow! She has only gone maybe 5 or 6 times, but has already surpassed me - she's going down blue runs already! Joe's thinking maybe she's going to be his best little skiing-buddy!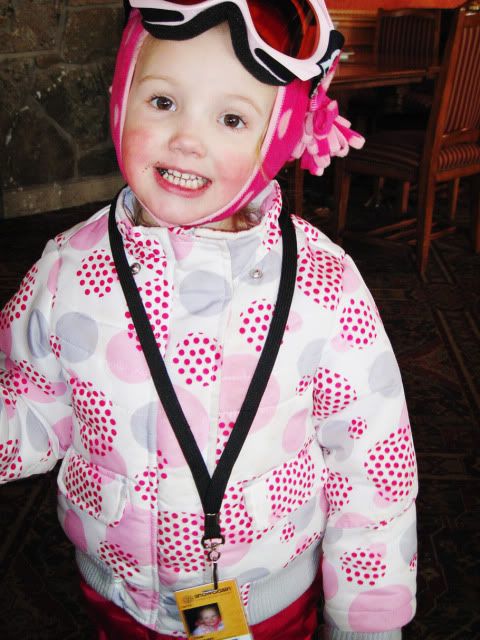 She really enjoys the cookies and hot chocolate they get at the lodge between runs.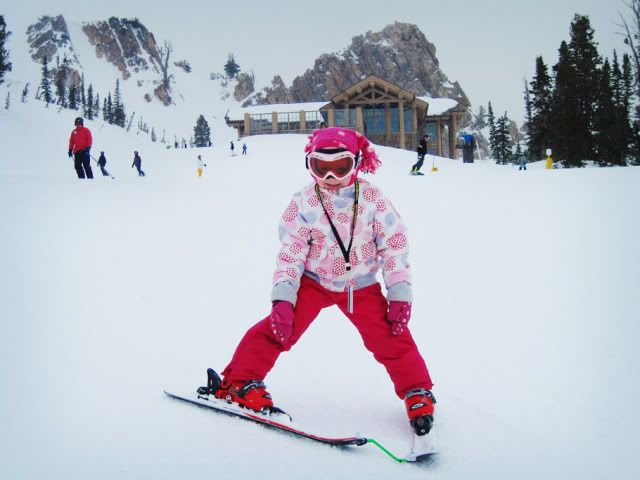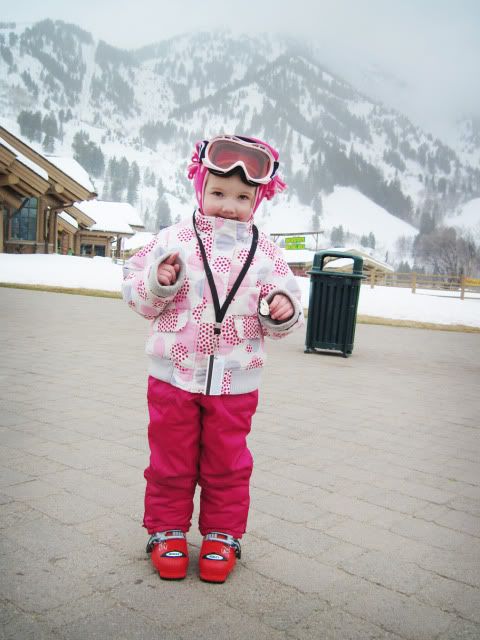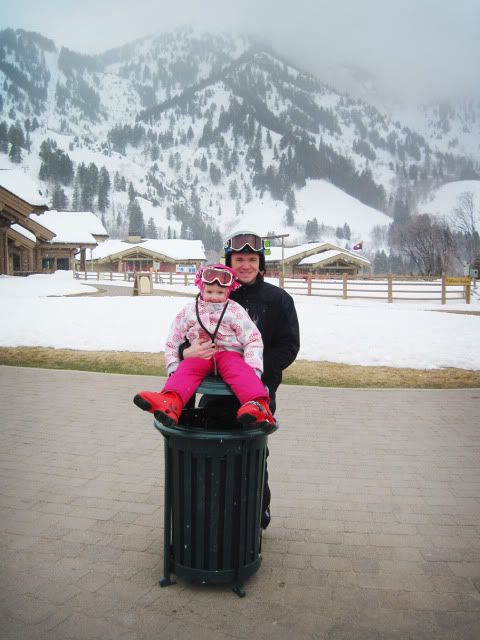 So, my only question about this picture is, "whose idea was it to put the child on the garbage can?"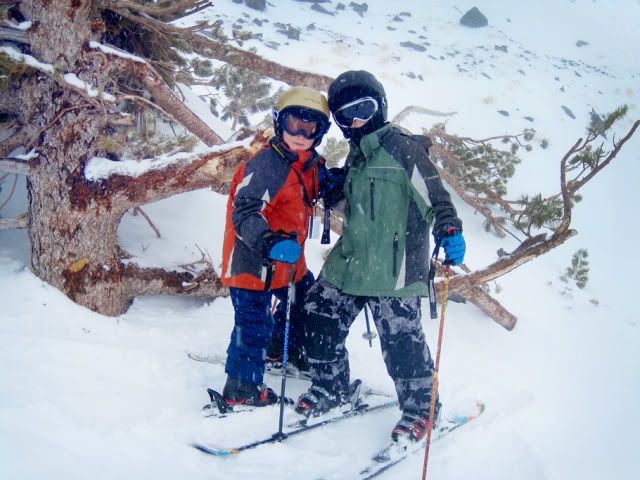 The boys are REALLY great posers. Notice the "tough-guy-almost-no-smile" thing they've got going?
Colten is loving going off jumps (and Sam always adds his name in there for loving jumps, too). He tells me all about every jump when he gets home from skiing. He's doing great - black runs and everything! I guess I'll probably never get to see him really ski since I'd die on a black run. I don't think I could even scoot down one of those on my bum!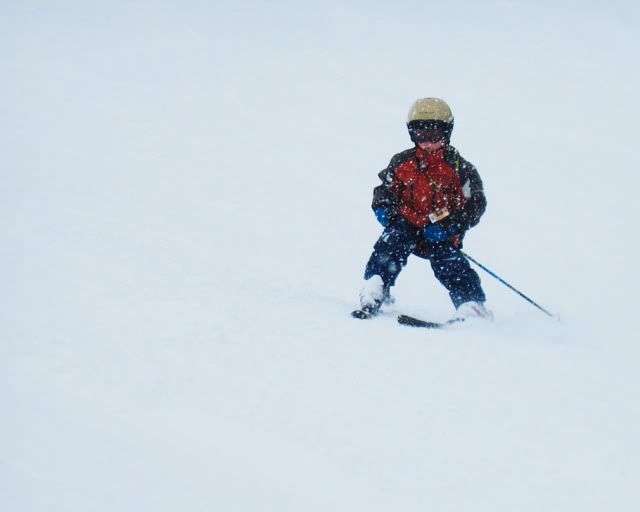 Sam is doing great, too, black runs and all!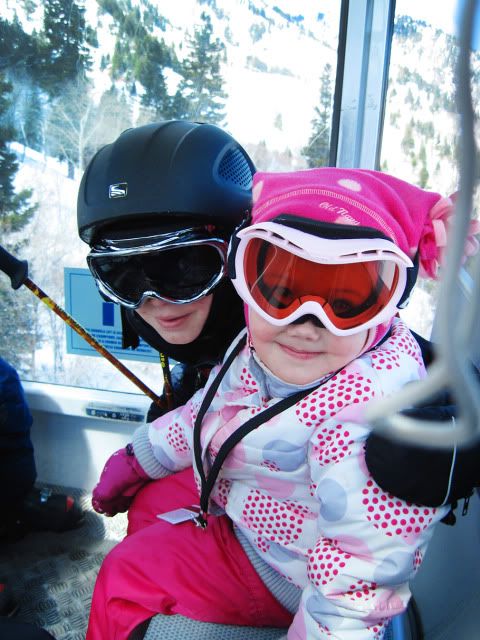 I just love that Joe can grab the pictures that I can't! It's so important for everyone in a family to have a camera!!!!