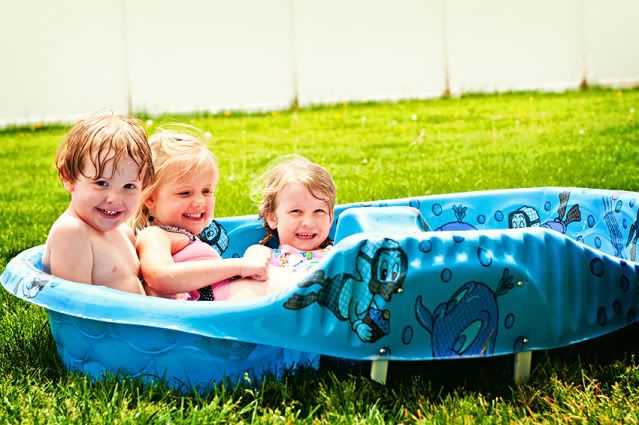 It was a cold and rainy June, but I added some super hot water to the pool to make it more bearable for the little kids to hop in the kiddie pool. It was almost summer, and everyone was getting antsy for the weather to warm up -- it just needed a little help.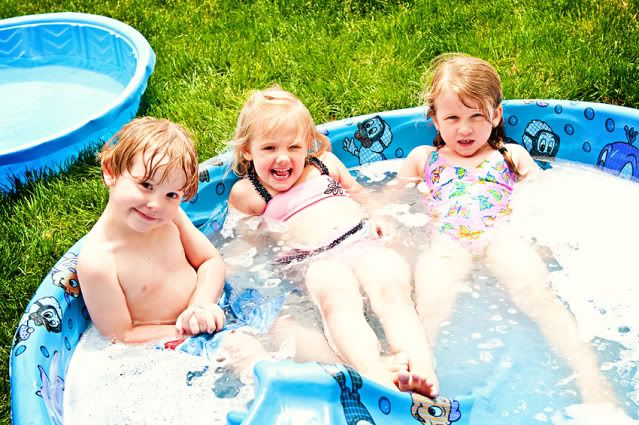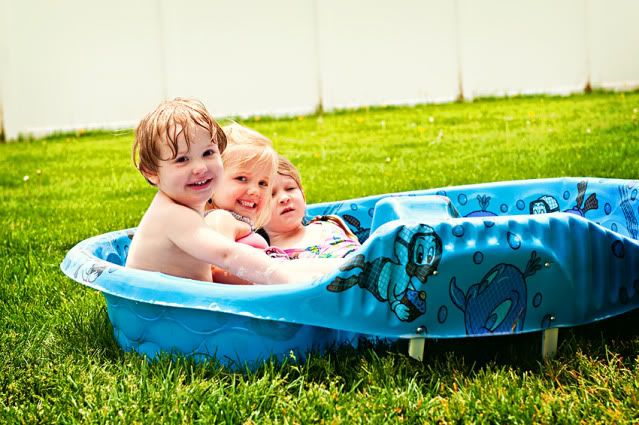 Chloe is always so great and lets Jake play with her and her friends every day. I am so grateful for that!!!!!! Jake just loves her!!!!!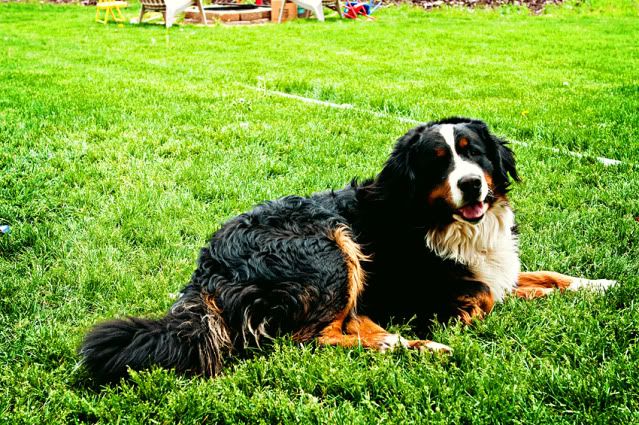 Geddy loved watching the kids jump in the pool. He was afraid to get in with them, though...........water is scary to him, I think!
Baby Sophie falls asleep in weird positions all the time!!! She got a little tired in her bumbo, and so she just put her head down and took a nap. I think I've done that a few times, myself!
Chloe did an amazing job at her dance recital! That's her on the floor in the front.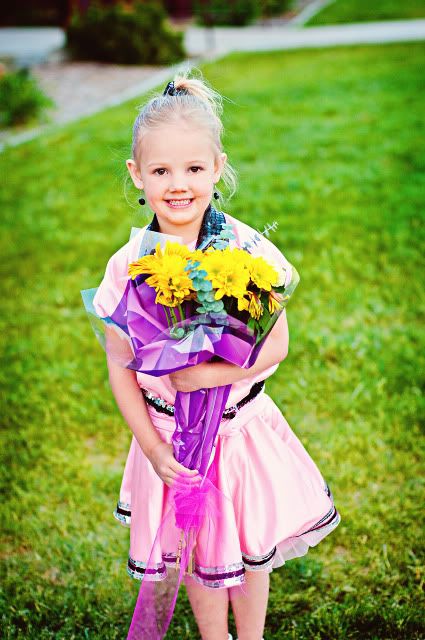 Grandma and Grandpa even brought her some flowers!!!!!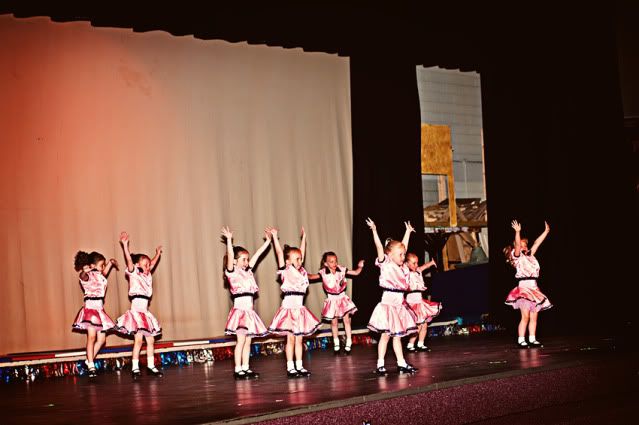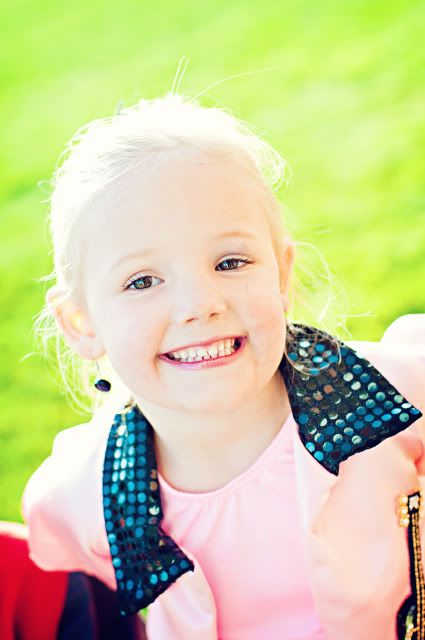 Jake was very proud of her!
Aunt Katie graduated from high school, too!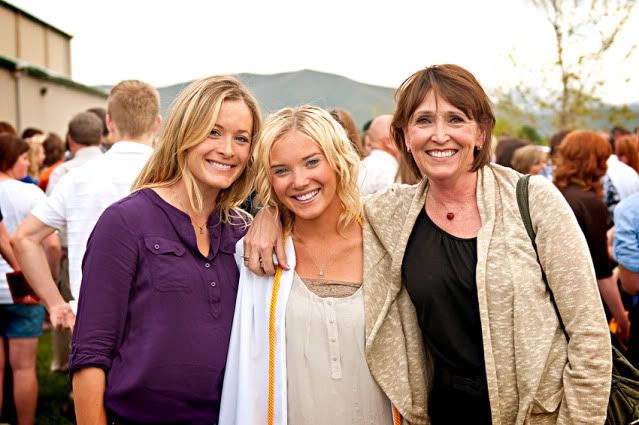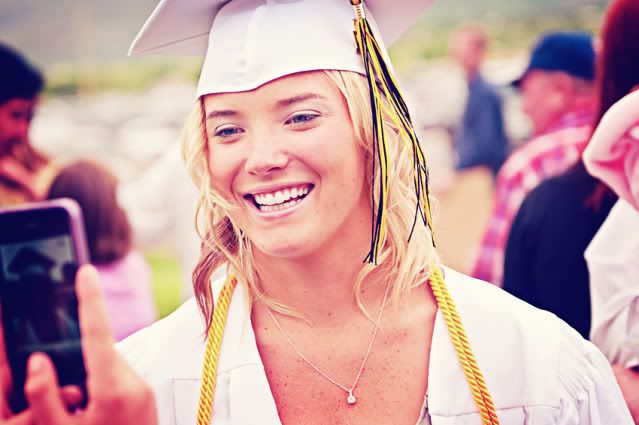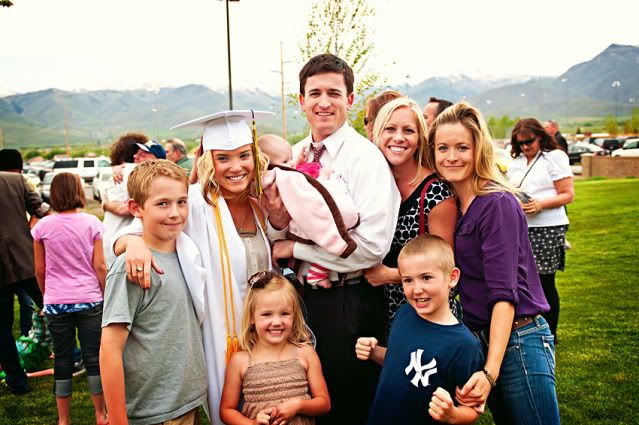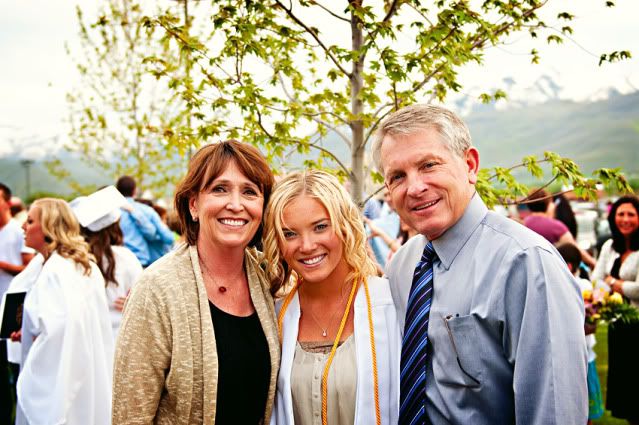 We love her so so so so so much - there isn't a nicer girl in the planet!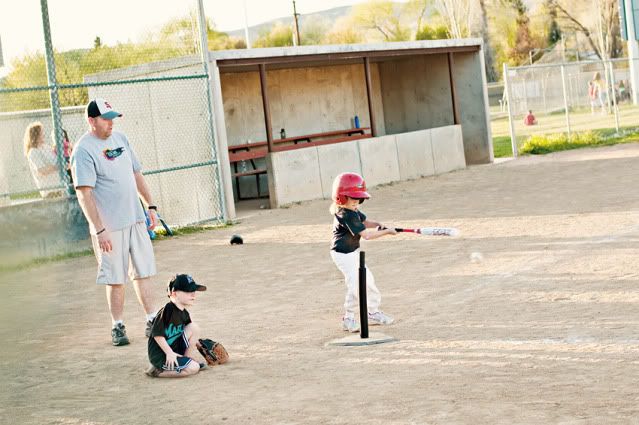 Chloe and Jake played t-ball together for their first year on the Red Sox. They were so dang awesome! When Chloe was going in for a point one time, she tried to slide in to make it BIG! The sweet little thing was a little early in her slide and got stalled only halfway between third and home! Instead of getting up and walking in to home plate, she continued to scoot herself the whole way in using her hands. I'm not going to focus on the fact that she was the last run and that the teams were changing sides, and the rest of the teams were all heading to the dug-out, I'm going to focus on the fact that she followed it through the whole way to home plate. When she finally got there and stood up - the whole crowd cheered like crazy for her!!!!! I've never been so proud and so mad that I didn't bring my camera that game!!!!!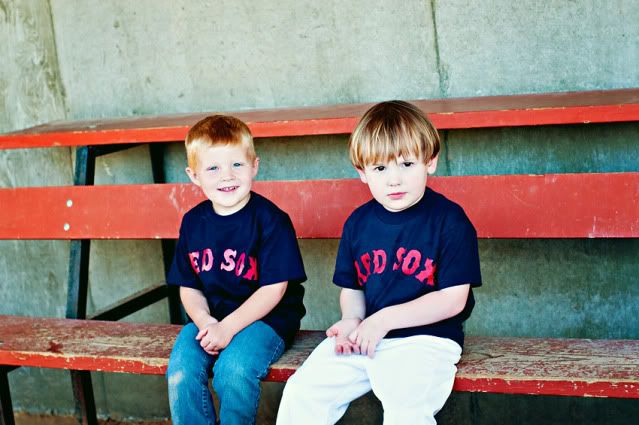 Jake's buddy, Jack was on the team with him - it was a lot of fun for them even though this picture doesn't show it!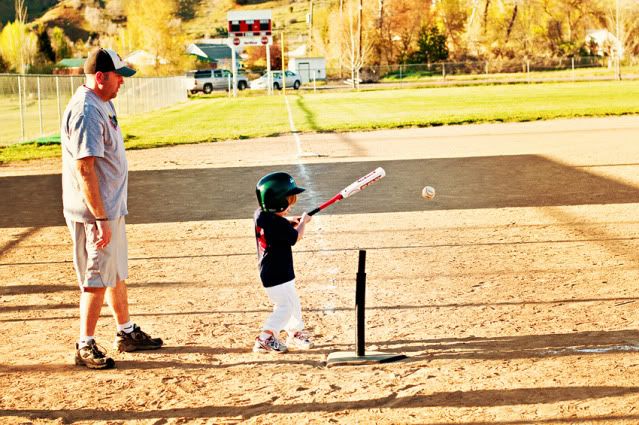 They are so cute together. People ask if they're twins all the time!